By Stacy Reece
February warm spells in Georgia always make me so happy. They also fill me with dread.
Inside the little Down South House & Home barn, where I make all our products, is where the action is around here, but I also pay a lot of attention to what's going on outside the barn, too.
And I worry this warm weather will cause the trees and flowers to start blooming, only to be stunted by a late frost. Still, that gardener's worry didn't stop me from making a long, springtime to-do list. I got started this weekend. While I haven't washed any windows or tilled any dirt, I did do some spring cleaning.
After stepping over this old mailbox all winter, I decided I had to do something with it or throw it out.
Coming from a long line of farmers whose first thought is always, "I might need it someday," I couldn't bear to get rid of it. So I stuck it in a tree and added bird seed.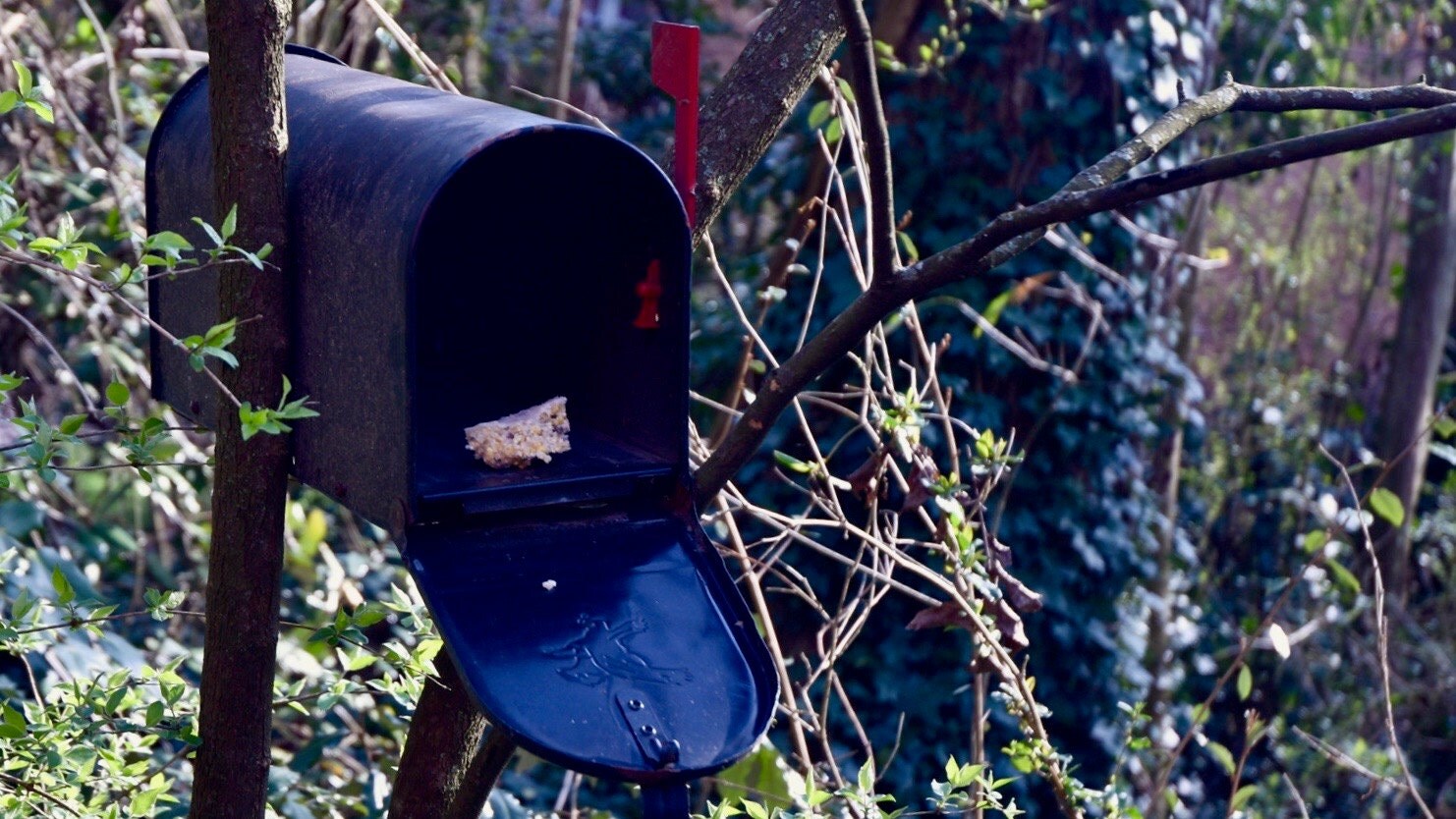 Maybe Down South House & Home just made a house and home for a Hooded Warbler. We'll keep you "posted."